PennyMac's Stanford Kurland Dies of COVID
Monday, January 25, 2021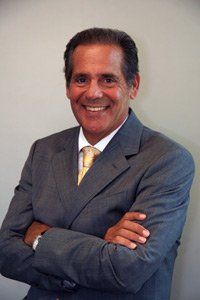 Stanford Kurland, founder and chairman of Westlake Village mortgage brokerage PennyMac Financial Services Inc., died from complications related to COVID-19, the company announced on Monday. He was 68.

Kurland had been battling brain cancer as well.

"COVID-19 has robbed us of a great leader, mentor and friend," David Spector, chief executive of PennyMac, said in a statement. "Stan leaves an indelible mark not only on PennyMac, but on the mortgage industry he helped to build and shape. His storied career in mortgage banking spanned more than four decades."

The PennyMac chief executive worked alongside Kurland for 31 years.

Kurland also founded PennyMac Mortgage Investment Trust, a buyer of mortgage securities that is managed by PennyMac Financial. Both companies trade on the New York Stock Exchange.

"With his passion and vision, Stan led and built two of the largest and most influential companies in our industry, making home loans to millions of Americans," Spector said in his statement.

Kurland began his career in public accounting, practicing as a CPA for the firm now known as Grant Thornton. He spent 27 years at the defunct Countrywide Financial Corp. in various executive positions, including chief financial officer, president and chief operating officer, until he resigned in 2006.

Countrywide, worth more than $25 billion during Kurland's tenure, was found guilty of mortgage fraud in 2013.

Kurland started PennyMac Financial in 2008, in partnership with BlackRock Mortgage Ventures LLC and HC Partners, formerly Highfields Capital Management. The company currently employs more than 6,000 people.