Pair of Warehouses Near Van Nuys Airport Sell for $3.7 Million
Monday, January 11, 2021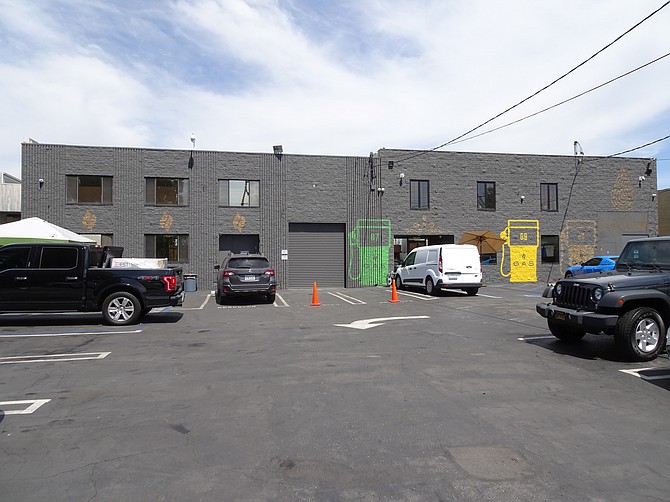 Two separate freestanding warehouses within the Van Nuys Airport Corridor have sold for a combined $3.7 million.

The 7022 Valjean Ave. property sold for $1.9 million, while 7028 Valjean Ave. sold for $1.8 million.

Yair Haimoff and Barry Jakov, commercial real estate advisors with Spectrum Commercial Real Estate in Encino, represented the seller. The properties sold to separate owner/users.

The 7022 Valjean Ave. spans approximately 4,452 square feet while 7028 Valjean covers roughly 4,436 square feet.

Both are situated on approximately 7,400 square foot parcels and feature high-image designs, modern office layouts, ample power, 16- to 18-foot minimum warehouse ceiling clearance, front loading and fenced and secured parking and yard areas.

According to a Spectrum Commercial Real Estate statement, the sale price achieved in this transaction represents a record-breaking price for comparable industrial buildings.

"Our client purchased the properties in 2018 and tied both parcels together," Jakov said in the statement. "In order to sell both properties individually our client needed to separate the parcels, which was a complicated process within a short time frame. We were able to connect the seller with a trusted building consultant who was able to timely separate the parcels, allowing the purchase of the two properties to proceed."

The real estate market around the Van Nuys Airport Corridor has been heating up in recent months. In December, Rexford Industrial Realty Inc. paid nearly $155 million in a cash for an 18-site industrial property portfolio totaling nearly 500,000 square feet. Also last month, a 16,230-square-foot multitenant warehouse at 7020 Hayvenhurst Ave. sold for $3 million to Fox Capital in a deal transacted by Lee & Associates/North L.A.