Even in COVID Slowdown, Simi Valley Office Building Fetches $30 Million
Thursday, January 7, 2021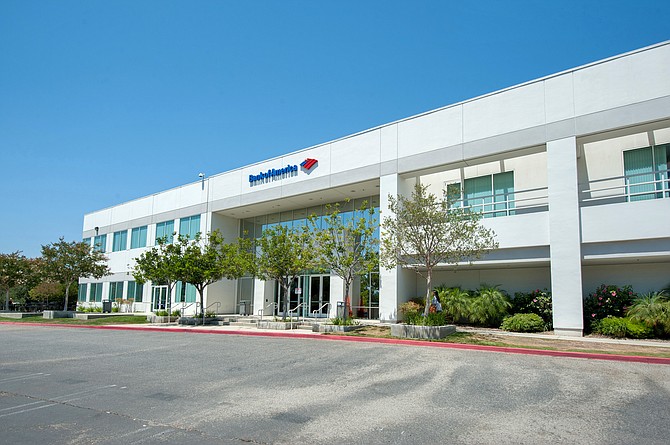 Despite a waning appetite for office space during the pandemic, an office building in Simi Valley has sold for $30 million, according to Newmark, a real estate brokerage involved in the deal.

The 206,917-square-foot structure, which is 100 percent leased to Bank of America, is located at 450 America St.

The two-story edifice, situated on some 12.5 acres of business campus, features abundant parking, four lobbies and on-site café. The building also incurred some post COVID-19 improvements such as expansive ceilings and operable doors to improve airflow. Geographical amenities include access to the 118 freeway and neighboring retail centers such as Simi Valley Town Center and Mountain Gate Plaza.

Newmark's Co-Head of U.S. Capital Markets Kevin Shannon, Executive Managing Directors Ken White, Rob Hannan and Sean Fulp, Senior Managing Director Laura Stumm and Managing Director Ryan Plummer represented the seller, a subsidiary of Griffin Capital Essential Asset REIT Inc. David Meir and Jack Minassian at Peak Commercial represented Buyer Top Terraces Inc.

"The North L.A. submarkets have seen tremendous growth over the past decade, most recently with Amazon taking 290,000 square feet adjacent to 450 America, placing this investment directly in the path of progress," Shannon said in a statement. "The Private Capital Group that we launched three years ago sourced the buyer and is proving its effectiveness time and time again. The collaboration between the institutional and private capital platforms is unique to Newmark."

The deal comes amid a COVID-19-impacted office market. According to Savills fourth-quarter statistics, the L.A. office market ended 2020 with mostly a whimper as availability rates, especially sublease availability, continued to rise.

"Counterintuitively, asking rents remain high as landlords have held firm on their rents while high-profile office projects are under construction and will expect to complete this year," said Savills Research Director of Southern California Region Mike Soto. "However, full recovery in the overall economy and the office leasing market is still dependent on mass immunizations and getting the virus under control."