Lamp Plus Featured in Wonder Woman Movie
Monday, January 4, 2021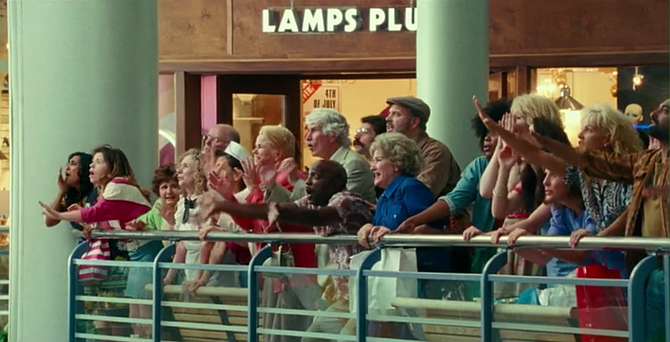 Lamps Plus has made an appearance in the new Warner Bros. Entertainment film, "Wonder Woman 1984."

The Chatsworth lighting fixture retailer appears in the background of a fictional Virginia indoor mall, according to a release from the company.

"The scene is memorable, but in the real world, Lamps Plus has never had a store in an indoor mall or on the East Coast," the release said. 
"But in the DC Universe, the retailer is shown having a successful storefront on the mall's second level."

Lamps Plus Chief Executive Dennis Swanson said the company wasn't aware of the store's placement in the shopping mall scene, which was shot in summer 2018 at the shuttered Landmark Mall in Alexandria, Va.

"In a year of unpredictability, we were excited to see a lighting store with our logo in 'Wonder Woman 1984,'" Swanson said in a statement.

"Wonder Woman 1984" was released in U.S. theaters on Christmas and was subsequently made available on Burbank-based Warner Bros.' streaming service HBO Max. The film, a sequel to a 2017 blockbuster, has brought in $28.5 million in domestic receipts and nearly $118 million in total global box office.