Toyota's Hydrogen Car Debuts in Lancaster
Tuesday, February 23, 2021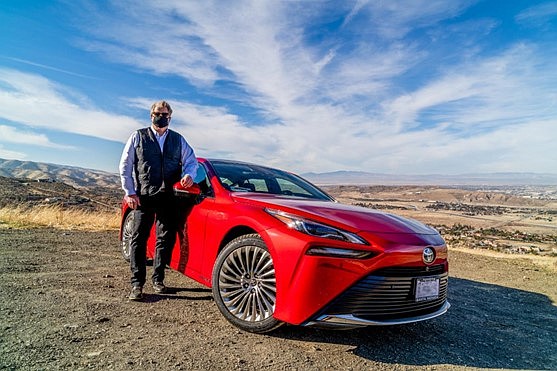 Lancaster became one of the first cities in the country to debut the new Toyota Mirai hydrogen-powered car.

Lex Heslin, senior project developer for Hitachi Zosen Inova, the Swiss/Japanese energy and engineering company, took delivery of the latest model of the Mirai – which means future in Japanese – this month.

Hitachi Zosen Inova is developing a $100 million anaerobic digestion plant to convert organic waste into hydrogen fuel at the City of Lancaster's landfill in partnership with another company.

Heslin is working with city officials to advance their plans to make Lancaster a Hydrogen City and to expand the use of hydrogen-powered cars.

"The Mirai is proof that hydrogen works," Heslin said in a statement. "It has a much longer range than any of the current electric vehicles and takes only minutes to fill up compared to charging batteries, which can take hours."

The latest model of Mirai is built on the rear-wheel drive platform of the larger Lexus LS sedan. This allows for increased hydrogen storage. The fuel cell system has also been redesigned to offer more power delivered to the 20-inch alloy wheels.