Lancaster Field Hospital Closes as COVID-19 Cases Decline
Thursday, February 18, 2021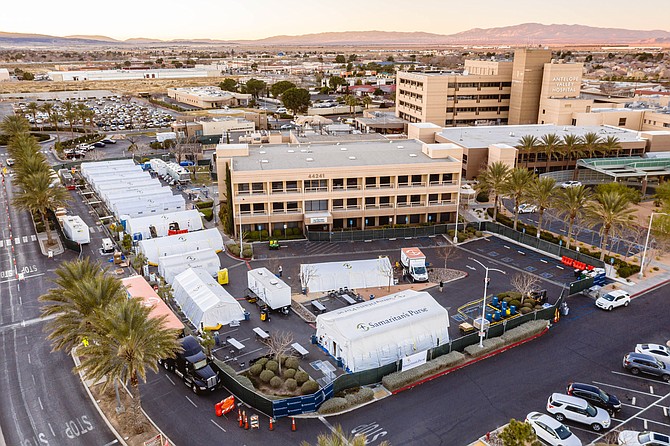 An emergency field hospital, erected in the parking lot of Antelope Valley Hospital to care for the influx of COVID-19 patients in January, officially closed Thursday as cases declined.

The 50-bed temporary hospital provided care to 167 patients during a period of just over a month. It was a joint effort of AV Hospital, North Carolina nonprofit Samaritan's Purse and the City of Lancaster.

Samaritan's Purse medical personnel provided care to COVID-19 patients at the site.

"This marks a significant turning point in the coronavirus outbreak in Southern California. The case numbers are declining to the point that the local health care system will be able to meet the needs," the City of Lancaster said in a statement. "This is an answer to prayer."

According to state data, the number of hospitalized COVID patients decreased 40.3 percent from two weeks ago.

The field hospital arrived mid-January through tractor-trailer deliveries, while other components were airlifted to the site by a DC-8 cargo plane. Specialists were able to provide respiratory care at the facility, a much-needed treatment for those hospitalized from the virus.