'Tiny Home' Village for Homeless Opens
Wednesday, February 10, 2021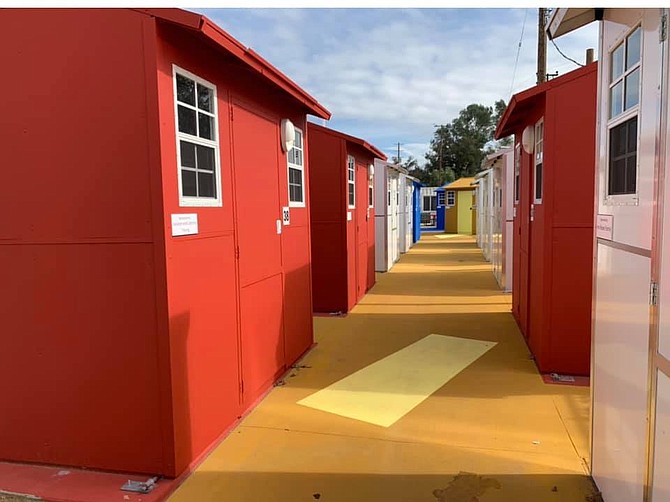 The first prefabricated tiny home village in Los Angeles County opened last week in North Hollywood, managed by homeless shelter nonprofit Hope of the Valley Rescue Mission.

The 40-home, 75-bed community at 11471 Chandler Blvd. offers 64-square-foot living spaces with heat, air conditioning, windows, a small desk and front door that locks, the Mission Hills nonprofit said. Most of the small homes have two beds. A portion of the homes will be ADA compliant.

Residents at Chandler Boulevard Bridge Home Village have access to separate but on-site meals, showers and a laundry facility. In addition, there is case management, housing navigation, mental health, job training and job placement help.

The city of Los Angeles developed and funded the project — each unit costs $7,500 for labor and materials — with the help of L.A.-based Lehrer Architects and the Bureau of Engineering. The site has already reached capacity, according to reports.

"People will live together, but they all have something in common — they're all trying to exit homelessness. They're trying to overcome the obstacles and barriers that are keeping them unhoused," Ken Craft, founder and chief executive of Hope of the Valley, said on a social media post. "It's a place where they can start over again. This piece of land was just an empty, dirt lot that has been renovated, it has been transformed into a community."

Hope of the Valley in April plans to open another prefabricated, 103-unit tiny home village in Alexandria Park, North Hollywood, making it the largest tiny home community in the state, the nonprofit said, with 200 beds.