Quixote Studios Expands With Pacoima Lease
Wednesday, April 28, 2021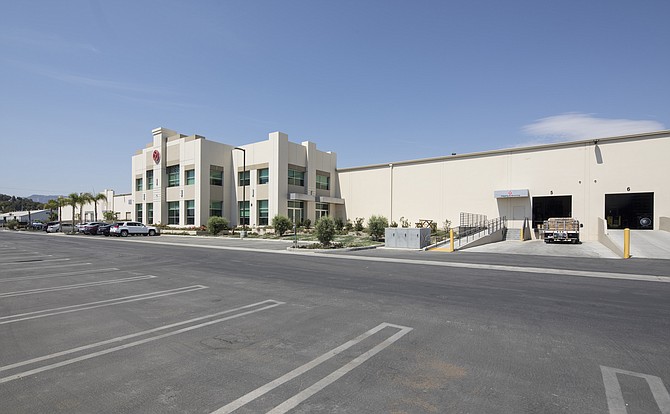 Quixote Studios is expanding with a 123,974-square-foot lease at an industrial building in Pacoima. 
The film and television facility company will become a tenant at 12154 Montague St. The property includes 95,394 square feet of warehouse space and 28,580 square feet of office space, plus six ground-level doors, three dock high doors with the option to add five additional, 24-foot clearance height, abundant parking and a fenced yard. 
Quixote already have five soundstages in Pacoima in its North Valley Studios at 12137 Montague St.
Newmark's Calabasas-based industrial brokers — Executive Managing Directors John DeGrinis and Patrick DuRoss and Senior Managing Director Jeff Abraham — represented the landlord, Rexford Industrial Realty. Greg Barsamian, a former Colliers International agent now senior vice president at CBRE, represented tenant Quixote Studios. 
DeGrinis said Quixote leased the property as "an additional facility turned into soundstages." 
DeGrinis sold the building to Rexford back in 2018. While the warehouse was not as suited for e-commerce, it turned out that it could be better suited for entertainment production, DeGrinis said. 
The Quixote deal signals the 19th transaction in the past three years that the Newmark team has completed on behalf of their long-term client, Rexford Industrial, a real estate investment trust with properties all over the San Fernando Valley. 
"Despite not being available for occupancy until Q3 of 2021, this property garnered a lot of attention from many tenants," Abraham said in a statement. "It was the only available building larger than 100,000 square feet in the greater San Fernando Valley. We knew its image, location and clear height would be attractive to the entertainment industry, so it's no surprise we were able to secure a long-term lease with an entertainment company." 
DuRoss added: "This transaction is yet another example of the Los Angeles North Industrial Market's current climate – minimal supply for an ever-growing demand from a wide variety of industries." 
In August 2019, the 75,000-square-foot Quixote Studios North Valley opened its doors in Pacoima after Xebec Realty created a $25-million facility on 10 acres with five soundstages, 20,000 square feet of production office space, and That site is located at 10445 Glenoaks Blvd.