PRINCESS CRUISES TO OFFER ONBOARD WI-FI FOR REMOTE EMPLOYEES.
Work at Sea Option
Monday, April 26, 2021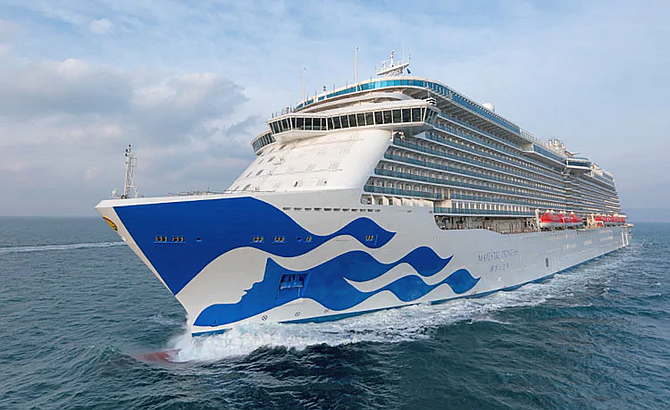 Upon return to service, every ship in the Princess Cruises fleet will feature upgraded Wi-Fi connectivity through its onboard MedallionNet service, with enough signal strength to allow passengers to work at sea.

The Santa Clarita-based cruise line has not sailed for the past year, but the company has used the time to upgrade its Wi-Fi network aboard ships to enable passengers to work or attend classes remotely and conduct secure business transactions online. 

Princess caters to business travelers with VIP lounges for meetings, internet cafes and fitness centers. The upgraded Wi-Fi service "ensures guests can work from their deck chairs as efficiently and effectively as in their office," according to a statement the company emailed the Business Journal, "making remote working, distance learning and the opportunity to securely conduct important transactions available, all while enjoying the most picturesque video conference backdrop on the horizon thousands of miles from home." 

...
Are you a subscriber? Sign In