Metro Names Stephanie Wiggins CEO
Wednesday, April 14, 2021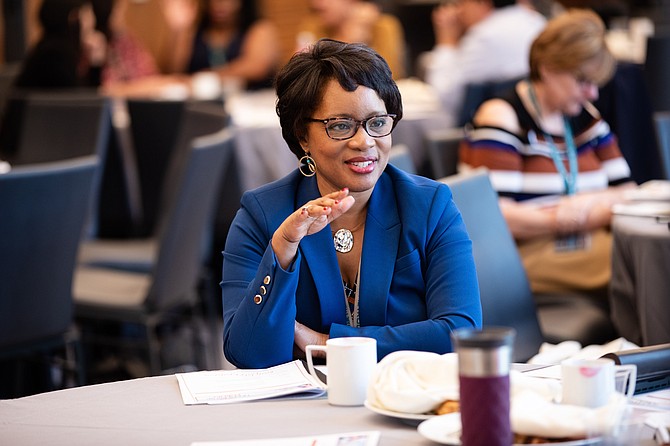 The board of the Los Angeles Metropolitan Transportation Authority last week named Metrolink Chief Executive Stephanie Wiggins as the agency's next CEO, effective next month.

Wiggins, who previously served as deputy chief executive at Metro, will become the first woman and the first Black woman to head the county's transportation authority.

"L.A. County has great mobility needs that we must develop with goals of achieving better health, opportunity and equity for all of the region's residents, and I look forward to bringing transformative leadership and collaboration with the region's transportation authorities to make this vision a reality," Wiggins said in a statement.

She will manage a budget of nearly $7 billion, oversee up to $20 billion in construction projects and lead an agency with 11,000 employees that transports more than a half-million boarding passengers daily on a fleet of 2,200 buses and six rail lines.

"Metro is in the midst of a generational transformation that will mean more jobs for local workers, more growth for our economy and more ways for Angelenos to move around our region — and nobody is better prepared to carry the torch of progress than Stephanie Wiggins," Metro Board Chair and Los Angeles Mayor Eric Garcetti said in the announcement.

In 2018, Wiggins was named chief executive of regional rail authority Metrolink, the nation's third-largest passenger rail system, covering 538 route-miles in five Southern California counties. At Metro, she will succeed Phillip Washington, who in February announced his retirement after six years at the helm.