Valley Economic Alliance to Sell Headquarters Building
Wednesday, April 7, 2021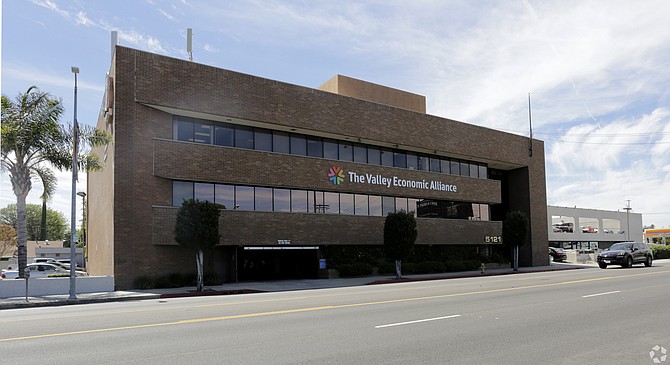 The Valley Economic Alliance has listed its headquarters at 5121 Van Nuys Blvd. in Sherman Oaks for sale.

The three-story office building, listed for $7 million, has housed multiple community groups since its purchase in 2001 by Valley Corporate Community Center LLC. It was jointly owned at the time by Valley Economic Alliance; the Valley Economic Development Corp., or VEDC; and the real estate firm Gelb Group. VEDC has since vacated its space in the building, selling its interest to John Parker of the construction firm Parker Brown.

"The Alliance's ownership in the LLC has served the organization well," Board President Fred Gaines said in a statement. "Given the dramatic shift in the economic environment, this is an opportune time to enter into a new chapter."

...
Are you a subscriber? Sign In