Northrop Tests Aircraft Navigation System
Wednesday, September 2, 2020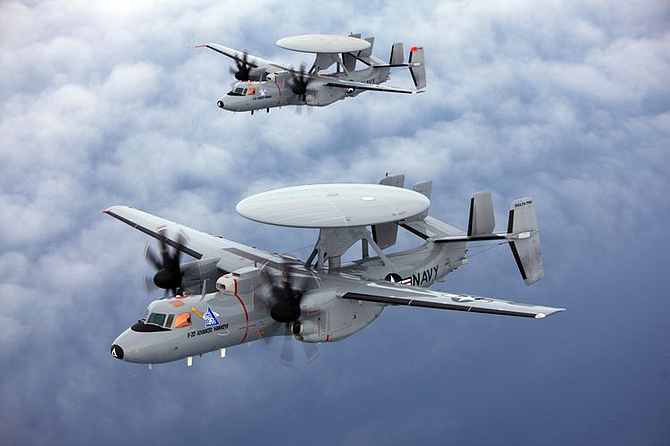 Northrop Grumman Corp. completed the critical design review of an upgraded navigation system for U.S. military aircraft.
The engineering and design work on the Embedded Global Positioning System (GPS)/Inertial Navigation System (INS)-Modernization, or EGI-M, program was done in Woodland Hills. The navigation system is for the U.S. Air Force's F-22 Raptor and the Navy's E-2D Advanced Hawkeye aircraft.
Brandon White, vice president of navigation and positioning systems for the global aerospace and defense contractor, said that completing the review is a key step to bringing navigation capability upgrades to the county's fighters.
"With its open architecture and government ownership of the key internal interfaces, EGI-M's next generation navigation solution allows the government to quickly insert emerging capabilities from third parties while maintaining cyber security and airworthiness," White said in a statement.
The critical design review milestone marks the completion of detailed hardware and software design of the EGI-M product line. The EGI-M uses an open architecture that allows for rapid responses to threats and its modern system integrates new M-Code capable of communicating with global positioning systems.