Simi Valley Industrial Condo Complex Sells for $7.2 Million
Friday, October 30, 2020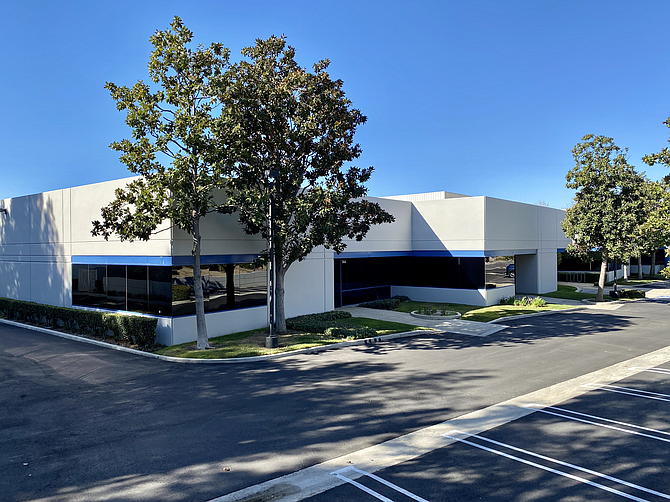 The industrial property at 74 and 82 W. Cochran St. in Simi Valley has sold for nearly $7.2 million, or $250 per square foot.

The property in the Simi Valley Business Center consists of four industrial condominiums, with two at each address.

Advanced Spectral Technology Inc. has both units at 74 W. Cochran St. for a total footprint of 12,396 square feet. This tenant is relocating and expanding from its current location within Simi Valley Business Center.

Compass Church of Simi Valley has Unit A at 82 W. Cochran St. totaling 9,667 square feet. MWave Design Corp. has Unit B with 6,697 square feet.

Grant Fulkerson, managing director of Lee & Associates' Calabasas office, represented the seller, Patriot Drive B. Thousand Oaks-based PCI Commercial Realty Group President Paul Forbat represented the unnamed buyer.

The condominiums are fully leased and Forbat represented both lessor and lessee in each of the lease transactions.

The deal's challenge, PCI Realty Vice President Judy Pitman told the Business Journal, was a permit complication.

"The developer/seller was midway in the process of converting the park to industrial condominiums when the buyer made the offer, and it was the buyer's intention from the onset to lease to the church," Pitman said. "However, to do so, the buyer needed the CC&R (Covenants, Conditions and Restrictions) to allow for church use; the sale therefore couldn't close until the new CC&R recorded, which in turn allowed the condo map to be recorded. So, it was a long escrow with significant legal work. The new CC&R was also necessary for the church to obtain its conditional use permit."