CBRE to Relocate Headquarters to Dallas
Thursday, October 29, 2020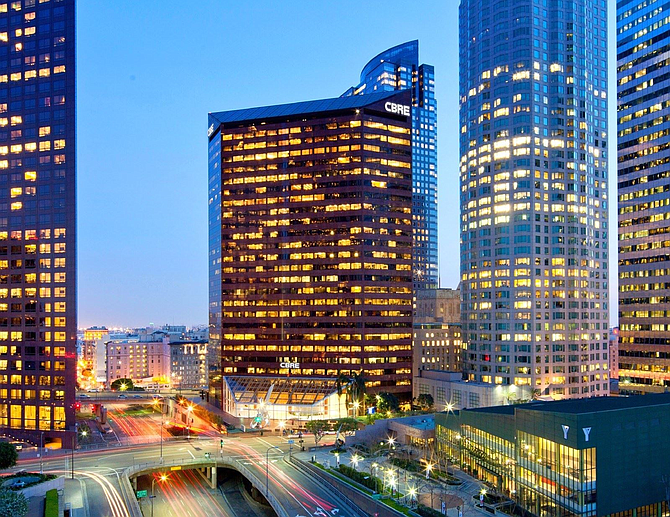 The Business Journal has confirmed multiple media reports that commercial real estate brokerage CBRE plans to move its headquarters from Los Angeles to Dallas.

"Designating Dallas as CBRE's global corporate headquarters formalizes how our company has been operating for the past eight years," Lewis Horne, president of advisory services for the Pacific Southwest area at CBRE, said in an email. "We have more than 5,000 employees in California and only an extremely small number of operations-related roles are expected to migrate over time to Dallas.
 No client-facing roles will be affected, so California clients will continue to receive the same high level of service they expect from CBRE."

There are multiple reasons for the relocation from CBRE's downtown Los Angeles headquarters to Dallas. Among them: Development subsidiary Trammell Crow Co., which was acquired by CBRE in 2006, is already based in Dallas, and CBRE Chief Executive Robert Sulentic, who once led Trammel Crow, has been dividing his time between his Dallas and Los Angeles.

Also, since the coronavirus outbreak, Dallas has emerged as a leading commercial real estate market.

In addition to its headquarters at 400 S. Hope St. in downtown Los Angeles, CBRE has a stronghold at Caruso-owned 234 N. Brand Ave. in Glendale, as well an office at the former site of a Kate Mantilini restaurant at 5921 Owensmouth Ave. in Woodland Hills.

As the industry leader in California and a major employer, we remain firmly committed to supporting the regional business climate and will continue to be highly active in various local civic and charitable initiatives," Horne said in his email statement.

In recent years, several major California companies have relocated their national headquarters to the Dallas-Fort Worth market. In 2017, Toyota moved its U.S. operations from Torrance to the Texas commercial capital. Despite renewing its San Francisco lease in 2016, Charles Schwab in 2019 announced that it would move its corporate headquarters to Westlake, a Dallas suburb.