Burbank Apartments Sold for $6.5 Million
Wednesday, October 14, 2020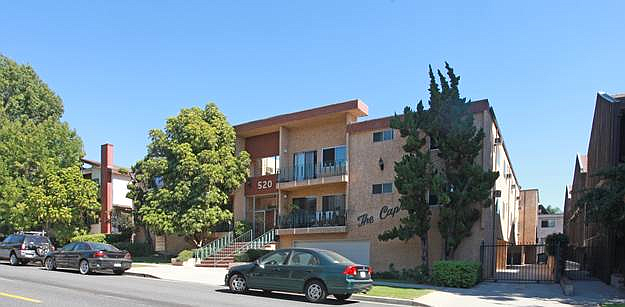 The Capri Apartments in Burbank have sold for $6.46 million, or $307,619 per unit.

The two-level property at 520 E. Magnolia Blvd. features seven one-bedroom units and 14 two-bedroom units. The apartments sit on a 17,372-square-foot lot with 27 single-car parking spaces in back.

Senior Vice President Chuck Dunn and Senior Associate Jenny Eng with NAI Capital's Multifamily Services Group brokered the sale, representing the seller, a family trust, in the transaction. FCD Holdings LLC is identified as the buyer.

"The seller, a private investor, is very pleased with the sale and is completing a 1031 exchange," Dunn said in a statement. "This was an excellent opportunity for a value-add investor to acquire and grow their income with an upside potential in rents."

Added Eng: "This is a turnkey, great cash flowing asset that was placed on the market for the first time since 1976."

The agents also stated that the property was 100-percent occupied at the time of sale and the new owner plans to hold the asset as a long-term investment.

Comparable sales include another NAI Capital-transacted deal from this month — an 84-unit apartment portfolio in Burbank that just sold for $31.3 million, or $372,000 per unit. In August, the 30-unit 405 Ivy St. in Glendale sold for $9.46 million, or $315,250 per unit; and the 60-unit 221 N. Cedar St. in Glendale sold in February for $28 million, or $466,666 per unit.