Guitar Center Reveals Chapter 11 Restructuring Plan
Monday, November 16, 2020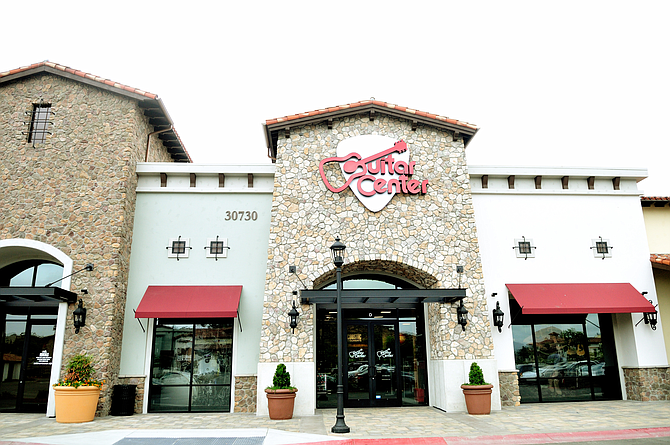 Guitar Center has confirmed it will soon enter a Chapter 11 financial reorganization to offload about $800 million in debt.

The Westlake Village musical equipment retailer, long inundated by debt, said in an operations update Friday that it has entered a restructuring support agreement with creditors including Ares Management in Los Angeles, Brigade Capital Management in New York and a fund managed by Carlyle Group in Washington, D.C.

Implementing the plan will require filing for Chapter 11, which the company said it plans to do before the end of 2020. It added it expects no changes or interruptions to operations at the nearly 300 Guitar Center retail stores throughout the country.

News of the reorganization plan comes a month after Guitar Center reportedly missed a $45 million interest payment that would've gone toward bonds due in 2021 and 2022.

Under the restructuring agreement, Guitar Center will receive up to $165 million in new equity financing from Ares, Brigade and Carlyle.

To rid $800 million of debt from its balance sheet, the company plans to raise $375 million of debtor-in-possession financing from lenders and noteholders and another $335 million by selling new senior secured notes. Those notes have not yet been registered with the Securities and Exchange Commission.

According to a statement from Chief Executive Ron Japinga, Guitar Center "will be better equipped to execute on and invest in our strategic growth initiatives and we will continue delivering through the strength of our brands, availability of our stores, customer-focused associate relationships, innovative music education programs and our expanding digital solutions."

Milbank LLP in New York is serving as legal counsel to Guitar Center and Berkeley Research Group in Emeryville is serving as restructuring advisor. Houlihan Lokey in Los Angeles is serving as the company's financial advisor.