Signage Company Inks 10-Year Lease in Burbank
Monday, November 2, 2020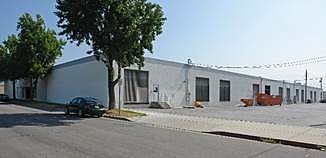 Los Angeles-based printer Front Signs has signed a 10-year-lease to occupy a 24,468-square-foot portion of the 67,456 square foot multitenant warehouse at 3520-3560 Valhalla Drive in Burbank.

The decade-long commitment from Front Signs — which provides 3-D printing, large format printing, cutting and engraving, sign fabrication and sign permitting — represents a major expansion for the company.

Executive Vice Presidents Chad Gahr and David Young with NAI Capital Commercial's Industrial Services Group in Encino brokered the lease on behalf of the tenant.

 "Burbank continues to see explosive rental rate growth and heightened demand from businesses seeking to operate within proximity of major entertainment studios," Gahr said in a statement. "Immediate access to the Burbank Airport and its easy access to Hollywood and downtown L.A. has made Burbank one of the most in-demand industrial submarkets in all L.A. County."

The long-term commitment is also significant during a time when many businesses are requesting shorter leases to buy time and figure out a post-pandemic strategy.