$20.5 Million Loan Secured by Sherman Oaks Best Western Hotel
Friday, March 20, 2020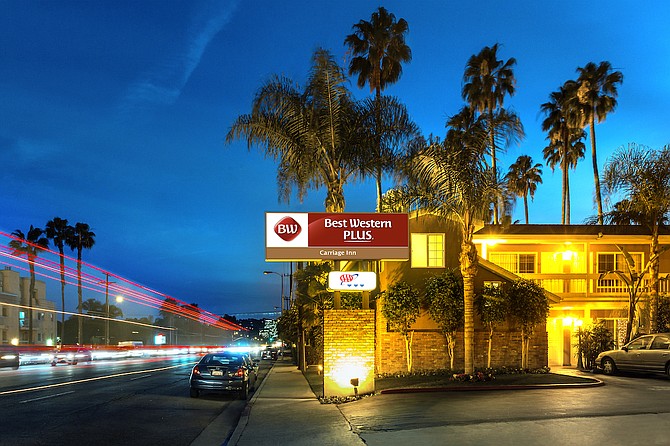 Real estate investment bank Sonnenblick-Eichner Co. has arranged $20.5 million in first mortgage debt for the 178-room Carriage Inn located at 5525 Sepulveda Blvd. near the intersection of Burbank Boulevard in Sherman Oaks.

The non-recourse, 10-year fixed rate loan has an interest rate of 3.36 percent, with interest-only payments for the entire term.
The Carriage Inn, affiliated with the Best Western Plus brand, features such amenities as meeting space, fitness center, pool, Jacuzzi and surface parking for 160 cars. The hotel also stands within easy freeway proximity to such destinations as Universal Studios Hollywood and Walt Disney Co. headquarters in Burbank.
"This financing was very competitively bid culminating in 12 financing quotes," Patrick Brown, a principal of Beverly Hills-based Sonnenblick-Eichner Co., said in a statement. "This was the second time we refinanced the property for the ownership group."
Sonnenblick-Eichner Company Principal Elliot Eichner added: "Our client recognized the benefit of refinancing the loan prior to maturity in order to take advantage of a low interest rate environment and extending their loan term for an additional 10 years."