Westfield, Simon Shut Down Shopping Centers Amid Virus Outbreak
Thursday, March 19, 2020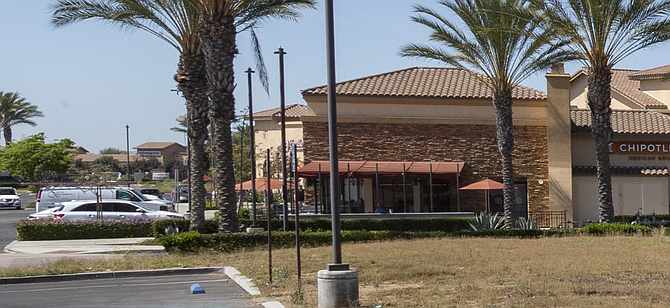 Two major mall owners in the Valley region are closing their shopping centers in light of the coronavirus outbreak.
On Wednesday, Unibail-Rodamco-Westfield announced a shutdown of its shopping destinations in the United States for all but "essential" retail outlets as a result of the COVID-19 pandemic. That will include Westfield's three malls in Woodland Hills — Promenade, Village and flagship indoor mall Topanga — as well as Westfield Fashion Square in Sherman Oaks and Westfield Valencia Town Center in the Santa Clarita Valley.
The company expects that its centers will be closed from Thursday through March 29.
"Conscious of both the directives, and uniform feedback from government, and in the interest in protecting the welfare of our employees, retail partners and the communities we serve, we are making this decision to temporarily close our shopping centers," Jean-Marie Tritant, U.S. President of URW, said in a statement. "We have not made this decision lightly and believe this is in the best interest of protecting our various stakeholders. We look forward to reopening these centers in the very near future. In the meantime, we are doing everything possible to make sure that 'essential' retail outlets remain accessible."
Also Wednesday, Simon Property Group, the largest owner of shopping malls in the nation, declared that it would shut down all of its malls and retail properties. Simon owns Camarillo Premium Outlets in Camarillo.
Indianapolis-based Simon plans to close the malls through March 29.
The closings arrive just as several leading department stores, including Nordstrom, Macy's, J.C. Penney, Gap and Victoria's Secret, have announced temporary closures.
As of press time, Los Angeles-based real estate developer and property manager Caruso has not closed down its retail centers, including The Commons at Calabasas, the Lakes at Thousand Oaks and Glendale's The Americana at Brand. However, a few days ago, Chief Executive Rick Caruso released a statement explaining his team's commitment to addressing the coronavirus.
"We consider our guests, employees and tenants to be part of the Caruso family. As such, I want to personally reach out and assure you that we are taking every measure possible to ensure your safety," Caruso said in the statement. "The novel corona virus, COVID-19, has started to impact our communities, and our prayers go out to those affected. At our core, we have always been in the business of enriching the communities we serve and the lives of those who visit our properties, and it is our commitment to continue providing a safe environment for our guests.
"Our teams are actively monitoring the evolving situation with regards to COVID-19, and we've implemented heightened sanitation measures that align with the recommendations set forth by the Centers for Disease Control and Prevention. In addition, we are in close coordination with our tenants to provide the safest possible environment for everyone."