WeWork Opens Warner Center Location
Monday, March 16, 2020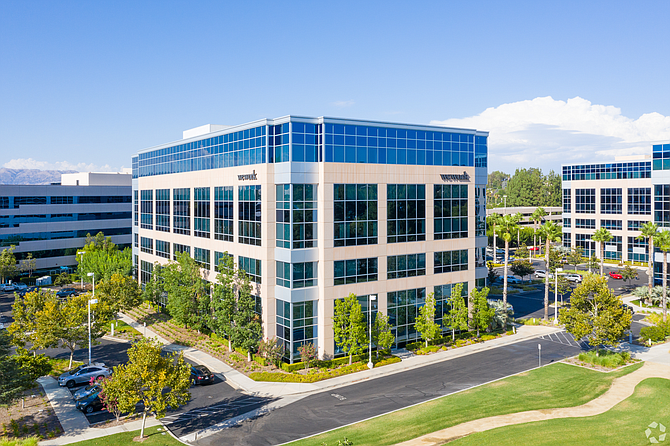 WeWork has announced the opening of its first location in Woodland Hills, called WeWork The Warner Center.
The facility consists of 50,000 square feet at 21255 Burbank Blvd. The offices and community space can accommodate more than 900 members across three floors, according to the company. The three open floors have a connecting internal staircase.
"The design and decor of the common areas were inspired by the location in the Valley, offering soft seating in warm earth tones and complimenting textures," said a WeWork spokesperson.
Following the formula for WeWork, members can enjoy the common areas which includes amenities such as cold brew coffee, kombucha and tea; the privacy of dedicated offices, which range in size from a one person space all the way to a 180 person WeWork Large Office.
WeWork at The Warner Center is the 25th WeWork in the L.A. market and the 37th in Southern California. It joins existing San Fernando Valley WeWork facilities at 3900 W. Alameda Ave. in Burbank and 5161 Lankershim Blvd. in North Hollywood, which opened last year.
"We are thrilled to continue our growth and expansion in California with our first location in Woodland Hills," said WeWork California General Manager Elton Kwok in a statement. "We've had our eye on Woodland Hills for quite some time now. The economic health and incredible growth in the San Fernando Valley are extremely promising and we look forward to serving both small businesses and large enterprise companies in the community. WeWork will continue expanding in the greater Los Angeles area with several locations in the coming months."