Disney Delays Reopening California Theme Parks
Thursday, June 25, 2020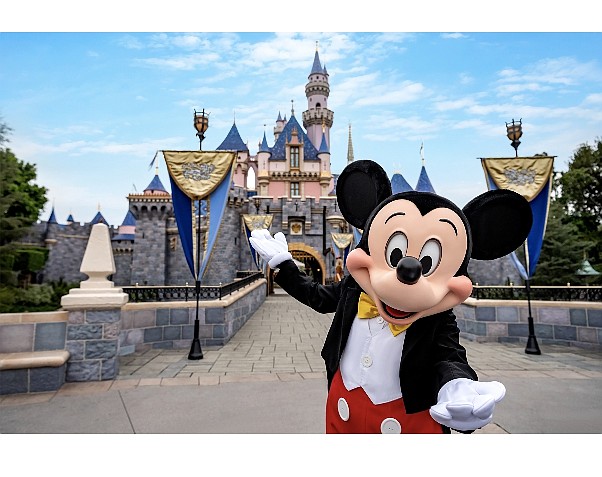 Walt Disney Co. will delay the reopening of its Anaheim theme parks until it receives guidelines from the state, according to media reports.
The Burbank entertainment and media giant had planned to reopen Disneyland and Disney California Adventure on July 17 after having closed both parks in March due to the coronavirus outbreak.
But the state indicated it will not issue guidelines for reopening theme parks until after July 4, the Associated Press reported, citing Disney as the source.
"Given the time required for us to bring thousands of cast members back to work and restart our business, we have no choice but to delay the reopening of our theme parks and resort hotels until we receive approval from government officials," Disney said in a statement to the AP.
The Downtown Disney district will reopen on July 9 as scheduled but the plans to reopen Disney's Grand Californian Hotel & Spa and Disney's Paradise Pier Hotel on July 23 have been put on hold, the AP reported.
Disney parks in Shanghai and Hong Kong have already reopened, while the company's park in Japan is scheduled to reopen on July 1. The company indicated it still planned to proceed with reopening Disney World in Florida on July 11, the AP said.
The delayed reopening of the parks was announced on Wednesday. On Thursday, shares of Disney (DIS) closed down 71 cents, or less than 1 percent, to $111.36 on the New York Stock Exchange, on a day when the Dow finished up 1.2 percent and the Nasdaq finished up 1.1 percent.