Avery Dennison Beats Earnings Estimates as Business Rebounds
Monday, July 27, 2020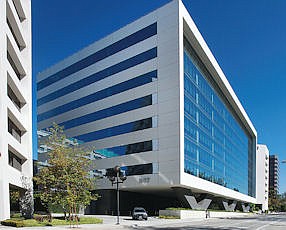 Avery Dennison Corp. beat Wall Street estimates on adjusted earnings for the second quarter and matched on revenue.
The Glendale label and graphic materials manufacturer on Monday reported an adjusted net income of $107 million ($1.27 a share) for the quarter ending June 27, a significant drop from $147 million ($1.72) in the same period a year earlier. Revenue decreased by 14 percent to $1.5 billion.
Analysts on average expected earnings of $1.13 on revenue of $1.5 billion, according to Thomson Financial Network.
Chief Executive Mitch Butier said the second quarter revenue was better than expected.
"Following a sharp decline in April, total company sales improved sequentially in May and June," Butier said in a statement, adding that the company's strategic priorities remain unchanged.
"We are protecting our investments to expand in high-value categories, particularly RFID, while driving long-term profitable growth of our base businesses, and we remain confident in our ability to create significant long-term value for all our stakeholders," Butier added.
Avery Dennison released its second quarter earnings before the market opened. Shares in the company (AVY) closed down $4.55, or nearly 4 percent, to $115.86 on the New York Stock Exchange, on a day when the Dow closed up 0.4 percent and the Nasdaq closed up 1.7 percent.