California Resources to Reorganize Under Chapter 11
Thursday, July 16, 2020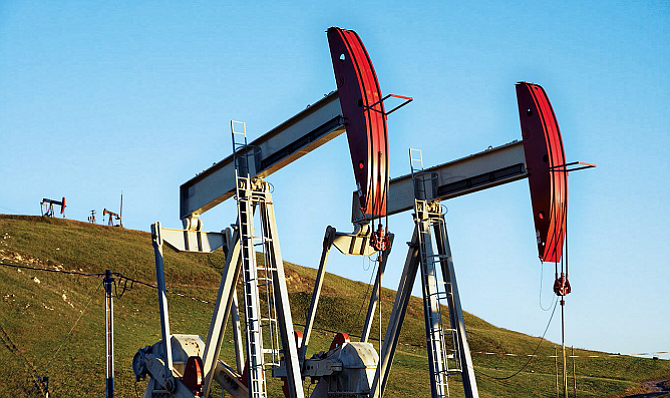 Embattled oil and gas company California Resources Corp. has entered a restructuring agreement with creditors through a voluntary Chapter 11 filing with the U.S. Bankruptcy Court for the Southern District of Texas, the company announced Wednesday.
The Santa Clarita firm, one of the state's largest oil producers, is seeking to alleviate more than $5 billion in debt, plus imminent interest payments. The company said the restructuring plan will shrink its debt substantially and enable it to survive the coronavirus pandemic and resulting downturn in oil prices.
Benchmark Brent crude oil closed Thursday at $43.34 a barrel, compared to a price of $66 at the beginning of the year.
To stay alive through Chapter 11, CRC has received more than $1 billion in debtor-in-possession financing from undisclosed creditors. The arrangement also refinances the company's 2014 revolving loan facility.
Additionally, Ares Management in Los Angeles, CRC's joint venture partner on the Elk Hills power plant and cryogenic gas plant near Bakersfield, said it intends to give its equity interests in the joint venture to CRC in exchange for equity and new CRC notes once the reorganized company emerges from Chapter 11. The bankruptcy court must still approve these transactions.
The filing was widely expected. It comes exactly 30 days after the company missed a $72 million debt payment, and about six weeks since it missed a previous $51 million debt payment.
CRC Chief Executive Todd Stevens said the conditions resulting from the coronavirus pandemic forced the company's hand.
"We have consistently operated within cash flow, significantly reducing the outsized debt burden we inherited from Occidental Petroleum at our December 2014 spin-off. However, today's unprecedented market conditions, including oversupply and reduced demand due to COVID-19, require that we further reduce our debt through a Chapter 11 process," Stevens said in a statement. "CRC will emerge from Chapter 11 as a strong, healthy company committed to providing Californians with safe, affordable, reliable and locally produced energy, good-paying jobs and millions of dollars in annual government revenues for vital public services."
Shares of CRC did not trade Thursday and closed Wednesday at $1.18 on the New York Stock Exchange.