Dole Foods Wins Award for Rose Parade Float
Thursday, January 2, 2020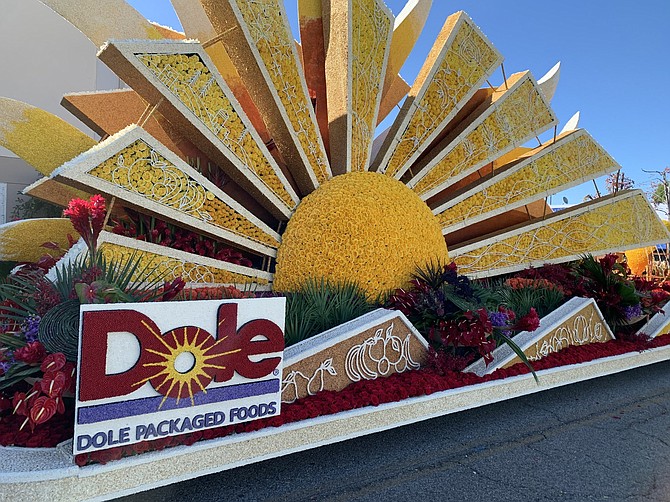 Dole Packaged Foods in Westlake Village announced that its 2020 Rose Parade float "Sunshine for All" won the Queen award in Wednesday's parade along Colorado Boulevard in Pasadena.
The Queen award is given to the float with the best presentation of roses — Dole's entry featured a 55-foot-long, 24-foot-tall golden sun with layered rays built of white, yellow and orange flowers. It was created by Fiesta Parade Floats in Irwindale.
"This beautiful float represents Dole's belief that everyone, no matter who you are, has the right to nutritious foods – and it's our core mission to deliver accessible nutrition every day," Dole Vice President of Marketing David Spare said in a statement.
Dole has won a Rose Parade float award every year since 2011.