Car Passenger Monitoring Product Devised by Local Company
Wednesday, December 2, 2020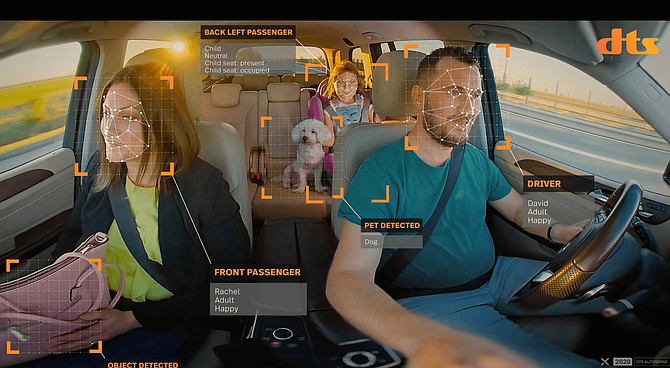 Audio products developer DTS of Calabasas has created a device it calls the world's first occupancy monitoring product to be in passenger vehicles by next year.

Called AutoSense, the system uses a single camera and artificial intelligence software to sense, in real time, the presence of occupants and objects. For example, it could sense a laptop, child or pet accidentally left in the vehicle, according to DTS, a subsidiary of Xperi Holding Corp.

The product includes occupant detection, child seat detection, child presence detection and passenger authentication along with a driver monitoring system. Working together both systems provide insights into activity inside the vehicle, including the driver, passengers, pets and objects, the company said.

"The increasing level of automation in vehicles and upcoming vehicle safety mandates in Europe, as well as three recent proposed U.S. congressional vehicle safety acts, highlight the growing importance of increasing a vehicle's sensitivity to both driver and occupants to prevent distracted driving, impaired driving and the possibility of leaving a child or pet in a hot car," Jeff Jury, Xperi senior vice president and general manager of its automotive division, said in a statement.

The technology can also enable personalization of infotainment recommendations, such as playlists, content, volume of music, choice of radio stations, in-cabin temperature adjustments or any setting that can be adapted to a user's taste, DTS said.

The DTS AutoSense products can be deployed without cloud connectivity, meaning they are designed to enable all data to remain within the vehicle, the company added.