Simi Valley Biotech Building Sells for $11 Million
Thursday, November 7, 2019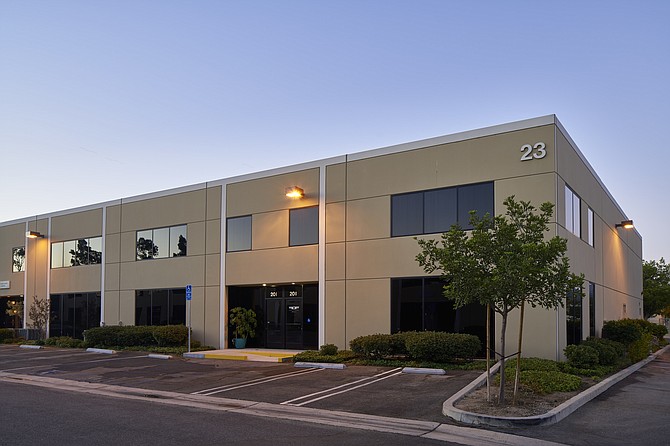 A 60,416-square-foot research and development building at 685 E. Cochran St. in Simi Valley has traded for $11 million, according to Lee & Associates-LA North/Ventura President Mike Tingus and Principal Grant Fulkerson, who represented the seller of the property, 685 Cochran Holdings LLC.
In a leaseback arrangement, the seller will continue to occupy a portion of the property for its businesses, which include SensoScientific, a maker of temperature monitoring systems for the health care industry.
Other tenants in the fully leased building include Brown & Brown Insurance and Hangman Products, a maker of hanging solutions for such items as pictures, mirrors and televisions.
The buyer, Albert Halami, plans to add on value by re-landscaping and improving the parking lot.
Tingus and Fulkerson, along with Lee Associate Will Poole, will retain the leasing assignment for the property under the new ownership.
"We wanted to attract investors for the property since our seller wanted to retain its business operations at the facility," said Tingus in a statement. "We were able to fully lease the building, making it a strong investment opportunity."