L.A. Pierce College Appoints New President
Tuesday, May 21, 2019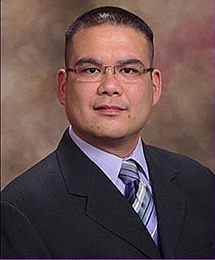 Los Angeles Pierce College in Woodland Hills has chosen Alexis Montevirgen as its next president.
He will begin in this role July 1, pending approval by the school's board of trustees.
Montevirgen has served since 2014 as vice chancellor for student affairs and enrollment management at Indiana University in Gary, Ind. Prior to that, he held positions at the College of Alameda in the Peralta Community College District as well as the San Jose/Evergreen Community College District.
"We are delighted that Dr. Montevirgen has agreed to join our district as Pierce's next President," said Los Angeles Community College District Chancellor Francisco Rodriguez in a statement. "His credentials and experience are in strong alignment with our mission to serve all who seek a two-year college education, professional certificate or successful transfer to a four-year university."
Montevirgen's appointment caps a year-long nationwide selection process by Pierce College.