Exer Urgent Care Opens Westlake Village Location
Thursday, May 2, 2019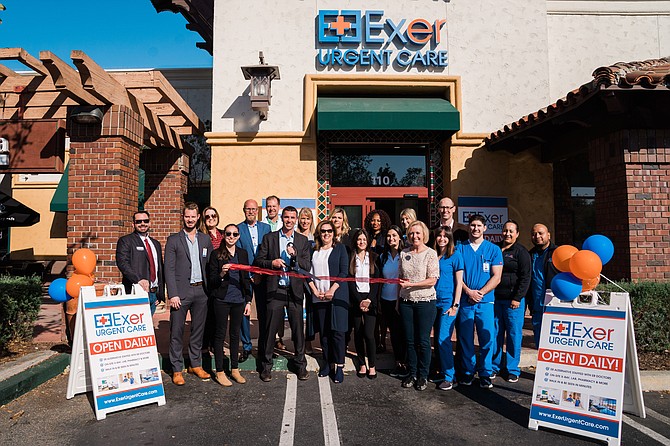 Exer Urgent Care has opened its newest location in Westlake Village, according to a statement from the health clinic chain.
The center, located at 111 S. Westlake Blvd., will be open from 9 a.m. to 9 p.m. seven days a week.
The Westlake location marks the company's 11th facility in Southern California. Staff at Exer locations aim to help patients avoid trips to an emergency room if the matter is non-life threatening.
"In just over two and a half years, we've grown from four centers to 11 centers and we are not slowing down by any means," said Rob Mahan, chief executive at Exer. "Our on-site expertise and service capabilities at each Exer location enable us to stabilize and treat 80 percent of the cases seen daily in a local ER."
Formerly called Exer More Than Urgent Care, the company decided to shorten its name. Other locations include Calabasas, Pasadena, Northridge, Beverly Hills, Newbury Park, Sherman Oaks, Redondo Beach, Manhattan Beach, Stevenson Ranch and Canyon Country.