Construction Begins on Glendale Holiday Inn
Thursday, March 28, 2019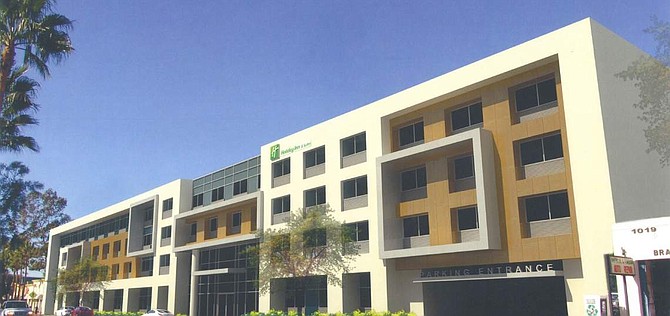 A Glendale gym at 1001 E. Colorado St. has been demolished to make way for the construction of a new Holiday Inn & Suites hotel, now underway.
According to Urbanize.LA, Glendale design house Alajajian Marcoosi Architects, the firm behind the upcoming Armenian American Museum in downtown Glendale, designed the project for A&S Colorado LP, an entity based out of the same address as Sinanian Development.
The 37,500-square-foot site, located between Adams and Cedar streets, will see a four-story, 50-foot-tall, 134-key hotel go up in place of the former location for a World Gym Fitness Center. Plans include 134 parking spaces located at-grade and in two basement levels.
The Holiday Inn chain already has locations in Burbank, North Hollywood, Van Nuys, Woodland Hills, Hollywood, Pasadena and downtown Los Angeles.