Valley-made Rocket Engines Ready for Blastoff
Friday, June 28, 2019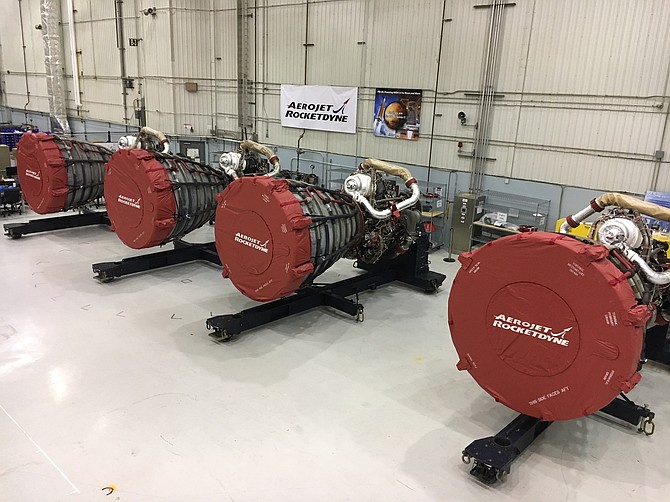 Four rocket engines originally designed for the Space Shuttle have been delivered to Michoud Assembly Facility near New Orleans to be attached to the core stage of the Space Launch System, NASA's next generation heavy-lift rocket that will take astronauts on missions into deep space, potentially even to Mars.
Built by Aerojet Rocketdyne in the San Fernando Valley, the RS-25 engines are among 16 the company will provide to NASA for use on the first four missions of the SLS.
In 2015, Aerojet Rocketdyne received a contract valued at more than $1.2 billion through 2024 to make more RS-25 engines at its Chatsworth campus.
The RS-25 is a modified version of the Space Shuttle main engine that have been updated with new controllers and adapted for the operating environment of SLS. At launch, the engines will produce 2 million pounds of thrust.
Aerojet Rocketdyne Chief Executive Eileen Drake said that the new rocket builds on the company's legacy of having powered every astronaut launched from U.S. soil.
"Built on the proven propulsion system that powered space shuttles to orbit for more than three decades, SLS will enable more complex exploration missions and will send astronauts and large cargo farther and faster than any rocket in history," Drake said in a statement.
The first test flight of SLS is scheduled to take place in June 2020. The first manned mission is scheduled for 2023.