NoHo Complex to Replace Strip Mall, Apartment Building
Friday, June 14, 2019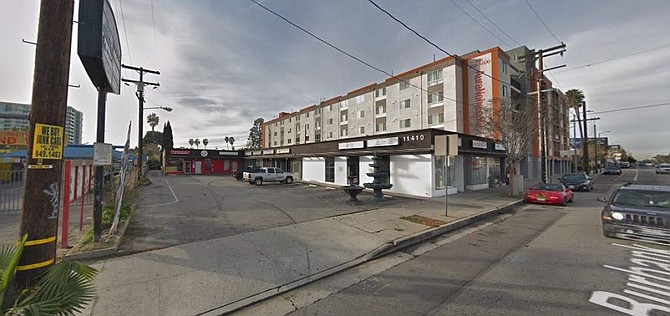 A proposed development would raze a strip mall and vacant apartment building in North Hollywood to pave the way for an 84-unit apartment building, according to Urbanize.LA.
The proposed 25,000-square-foot project at 11410-11420 W. Burbank Blvd. would feature nine units of low-income affordable housing.

The existing edifice to be torn down is comprised of six residential units. According to city records, the building's tenants were vacated in 2007.
There would be a reduction to required side-yard setbacks and an increase in allowable height at the property, which sits two blocks north of Metro's North Hollywood Station. Metro is currently working with Trammell Crow Co. on a joint-development project to build more than 1,500 housing units and 600,000 square feet of office and retail space on parking lots surrounding the station.