Logix Credit Union Opens Branch in Santa Clarita
Friday, June 14, 2019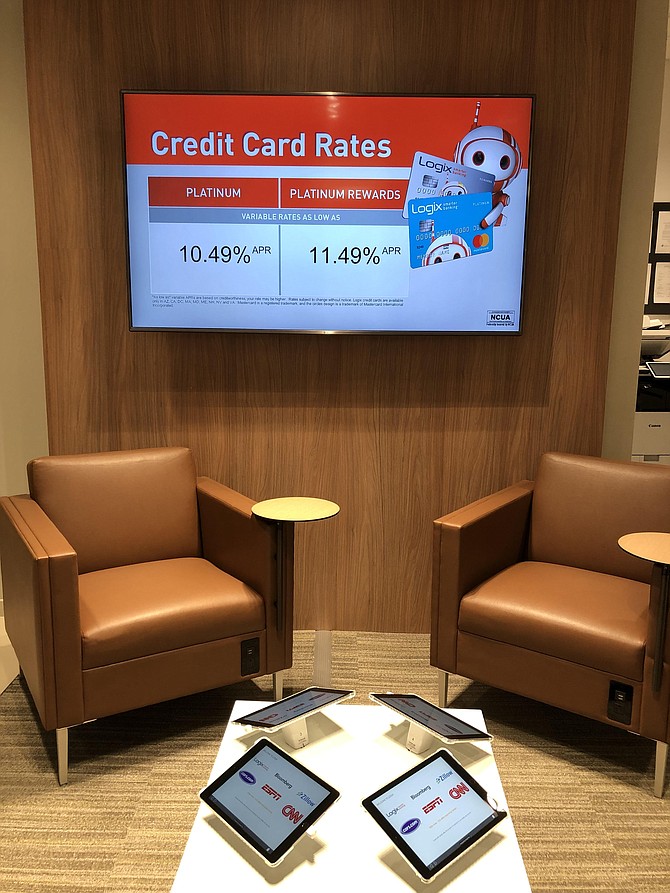 Logix Federal Credit Union has opened its newest branch at Bridgeport Marketplace in Santa Clarita.
The location at 24003 Newhall Ranch Road is the sixteenth branch in the Burbank financial institution's network and the fifth in the Santa Clarita Valley.
Santa Clarita residents Philip Garcia and Angela Overturf are, respectively, branch manager and assistant branch manager. The staff is recognizable, as each employee was selected from neighboring locations.
"This organization truly cares about corporate citizenship and we're proud to have our Bridgeport branch complement the other four branches conveniently located at the four corners of the valley," Garcia said in a statement.
Logix Chief Executive Ana Fonseca said the new branch incorporates technology to streamline the banking process, including a lounge with iPads and interactive teller machines instead of a teller line.
"We've brought new options to this space to give members the opportunity to bank with more freedom," Fonseca said in a statement.
Logix, which is moving its headquarters from Burbank to Valencia later this year, is the largest credit union in Los Angeles County.