Glendale Apartment Portfolio Sells for $79 Million
Thursday, June 6, 2019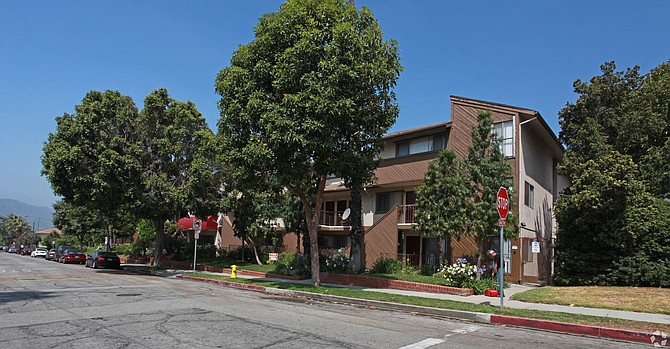 Dana Point-based Raintree Partners purchased seven multifamily properties in Glendale for $79 million.
The properties have a total of 231 units. They were sold by a private seller.
Ian Couwenberg, director of acquisitions for Raintree Partners, said in a statement that the purchase was part of the company's larger strategy to grow a portfolio of smaller multifamily properties. All of the properties acquired were 80 units or less.
Raintree Partners will upgrade exteriors and amenities at the properties, which will be known as The Indie Collection.
The portfolio included Stanley Oaks Apartments with 80 units at 1435 Stanley Ave.; Everett Apartments with eight units at 138 N. Everett St.; Wilson Apartments with 14 units at 1458-1462 E. Wilson Ave.; Justin Oaks Apartments with 54 units located at 1133 Justin Ave.; Chestnut Apartments with 33 units at 120 W. Chestnut St.; Galleria Pointe Apartments with 22 units at 1140 N. Columbus Ave.; and Burchett Apartments with 20 units at 314-320 W. Burchett St.
The Mogharebi Group's Alex Mogharebi and Otto Ozen represented the seller in the transaction. Raintree was self-represented.