Former Farmers Insurance Building in Simi Valley Ready for Mixed-use Makeover
Monday, February 4, 2019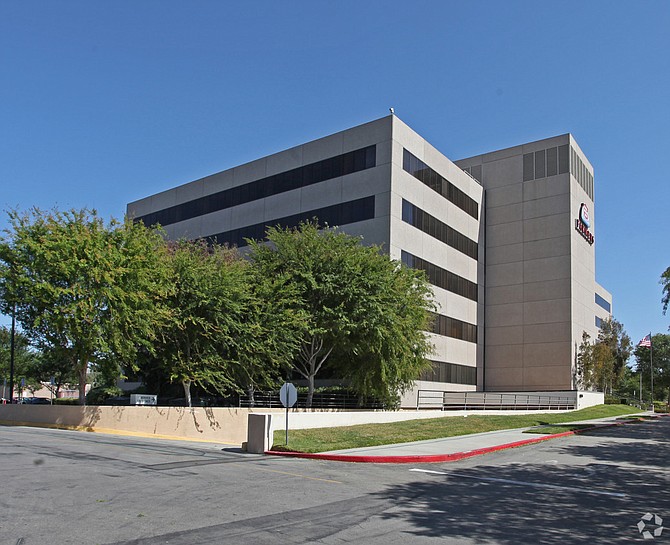 An Orange County developer will purchase the former headquarters of Farmers Insurance in Simi Valley with an eye toward razing the office building and redeveloping the site into a mixed-use development with housing and retail.
According to the Ventura County Star, Province Group/Newport Equities of Newport Beach is in the process of acquiring the six-story structure, situated on a 12.8-acre site at 3039 Cochran St. The plan is to offer various levels of housing and ground-floor retail, with two-story townhomes and two-story and freestanding three-story single-family homes.
Last week, Simi Valley City Council, in a unanimous vote, moved to forward the project to the city for a year-long bureaucratic process that will start with a hearing before the Planning Commission.
The 240,000-square-foot building, which includes an abandoned 21,013-square-foot training center and a 1,100-vehicle surface parking lot, has been vacant since 2012, when Farmers relocated the Simi site's 1,200 employees to its current offices in Woodland Hills. At the time, the insurance company had leased the building from Capital Lease Funding Inc., a New York owner. Farmers' lease expired in 2017 and, according to the Star report, Capital Lease Funding was unable to find new tenants and so the property's ownership went to its lender.
The purchase deal on the property is expected to close by month's end for an undisclosed price.