Medical Office Plaza Could Rise Across From Glendale City Hall
Wednesday, December 11, 2019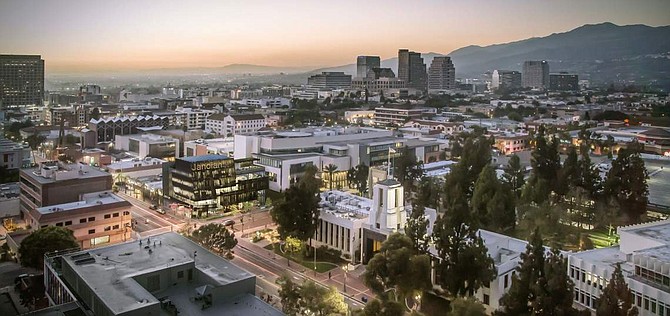 Glendale-based nonprofit health provider All For Health, Health For All is developing a medical office building at 517 E. Broadway, across the street from Glendale City Hall.
According to Urbanize.LA, the proposed development, which would replace a single-story structure and a parking lot, would be a five-story structure containing approximately 35,000 square feet of medical and general office space and 3,500 square feet of ground-floor retail space. A ground-floor setback along Isabel Street will allow for landscaped open space. There will also be a green roof system, and three stories of subterranean parking garage would accommodate 71 vehicles.
Los Angeles-based architecture firm P-A-T-T-E-R-N-S, Lynch: Architecture, Sharif and Tina Chee Landscape Studio is the creative team behind the design on the modern low-rise, to be built from aluminum, concrete and glass.