Valley Cannabis Advisory Group Presents Industry Trend Report
Thursday, August 22, 2019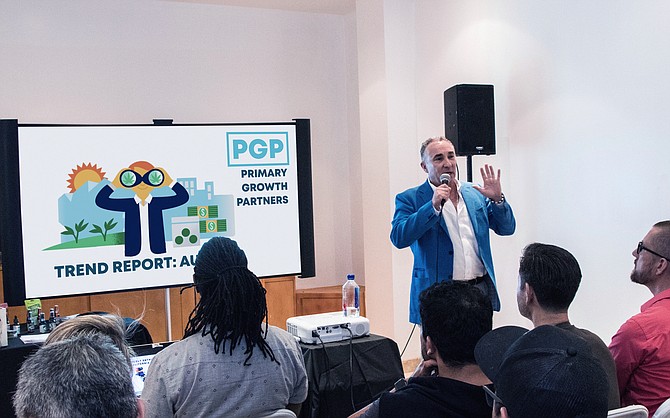 Sherman Oaks-based Primary Growth Partners, an advisory group focused on the cannabis industry, presented its California Trend Report on Wednesday, highlighting expected growth rates for the industry.
Michael Apstein, founding partner at PGP, spoke at the Southern California Cannabis Business Investment Group's monthly meeting in downtown Los Angeles, along with Chris Hickok, fellow PGP partner and cannabis attorney.
Apstein and Hickok anticipate a 15 to 35 percent increase in compounded annual growth rates for recreational cannabis, toward a $100 billion market. The U.S. is expected to be the dominant market as worldwide legalization grows.
"It's easy to say the cannabis industry is a cutting-edge industry, but the truth is that it can cut both ways. Properly analyzed information is essential to getting on the right side of the cut," said Apstein at the event. "As the industry continues its shift to business normative standards of performance, thoughtfulness around strategy, brand, market segmentation and operational consistency may well become the dividing line between success and failure."