Galpin Unveils $2.5 Million Electric Lotus
Thursday, August 22, 2019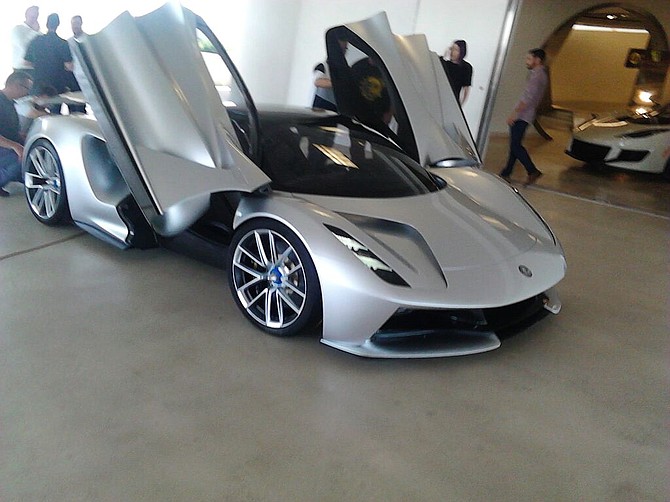 Galpin Motors unveiled the world's most powerful electric car Thursday at its Galpin Lotus dealership in North Hills.
The Lotus Evija has 2,000 horsepower and can accelerate from 0 to 186 miles per hour in less than 9 seconds. It has a top speed of more than 220 mph.
Evija has a sticker price of $2.5 million. Galpin is the only Lotus dealer in Southern California.
The electric engine is mounted behind the seats. The batteries can take an 80 percent recharge in 18 minutes.
"The order book is now open," Ryan Watson, president of Lotus Cars USA, told the Business Journal at the event Thursday.
However, he added that the first Evijas will be delivered in the last half of 2020. Only 130 cars will be built during its three-year production run.
The car was officially unveiled in London last month, and made an appearance at Pebble Beach Concours d'Elegance car show in Northern California last week.