Burbank Multifamily Portfolio Sold for $6.8 Million
Friday, September 21, 2018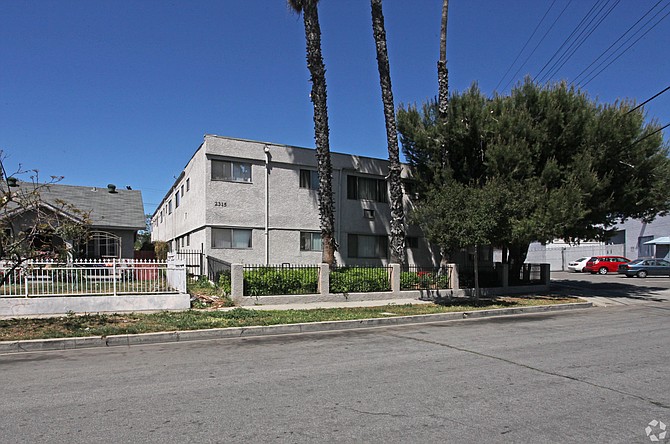 Two multifamily properties in Burbank have sold for a combined $6.8 million.

The sale includes 16 units at 2317 N. Frederic St. and 12 units at 220 E. Valencia Ave.
Rick Raymundo, senior managing director of investments in the Los Angeles office of Marcus & Millichap, represented the buyers, a group of private investors completing a 1031 Exchange which CoStar identifies to include Alex & Anna Arkof (Frederic Street) and Patrick G. Kent (Valencia Avenue). Yacine Lakhoua and Armond Aivazyan, also of Marcus & Millichap, represented the seller, Burbank-based Kathryn P. Rusyniak Trust.
Frederic Place, a two-story building with each floor spanning 4,546 square feet, was built in 1951. The two-story East Valencia complex spans 3,888 square feet per floor and was built in 1928.
"Both properties had been under the same ownership for approximately a decade, so they were primed for a repositioning effort," Raymundo said in a statement. "We were able to quickly source the ideal buyer to tackle this particular project, and it simultaneously satisfied their 1031 Exchange."