Simi Valley's SkateLab to Shutter After Falling Out Between Founders
Friday, October 19, 2018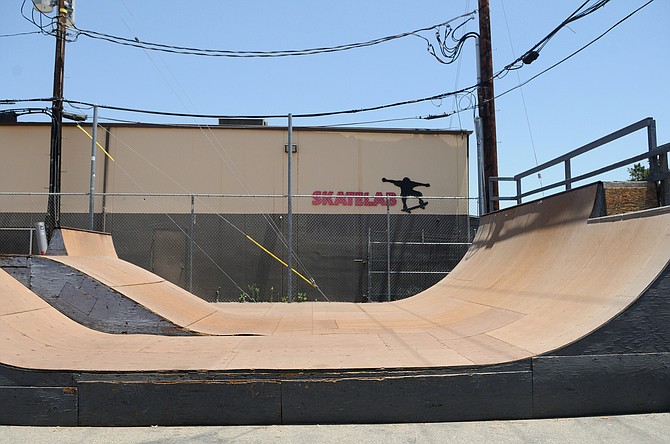 Longtime indoor skateboard park and museum SkateLab will close after a 21-year run in Simi Valley following a falling out between its founders in early October, according to a Ventura Star report.
The business, a 25,000-square-foot sports facility with a nonprofit skateboard museum component, had been the brainchild of Simi natives Todd Huber and former Major League Baseball player Scott Radinsky.
According to Radinsky, who owns the venue's building at 4226 Valley Fair St., SkateLab will ride out the year before shuttering.
Radinsky told the Star that what sealed the fate of the business was the proliferation of public skate parks in recent years. Since the park's 1997 founding, as skateboarding came more mainstream, public venues such as Poindexter Park in Moorpark and Conejo Recreation and Park District's Borchard Skatepark in Newbury Park have appeared, while Rancho Simi Recreation and Park District is planning for a skate facility at Berylwood Park.
"When we opened, there were only four skate parks," Huber told the Business Journal in July, when SkateLab was profiled in a photo essay. "Now we have free skate parks all around us."
According to the Star, Huber — a son of Simi Valley Mayor Bob Huber and a childhood friend of Radinsky — was let go after a difference of opinion with Radinsky over the fate of both the business and the building. Radinsky had told Huber that the business could no longer afford to pay him. In response, Huber took his collection of 5,000 vintage skateboards from the property. He has since placed the skateboards into storage until he can find a permanent home for them.
Huber made his departure from SkateLab public in an Oct. 8 Facebook message, which he posted four days after he walked.
"We have touched so many of the lives of skateboarders, kids and families and I am leaving with so much pride and sense of accomplishment," Huber wrote in his post. "Over 400,000 total participants. Visitors from all 50 states and from all over the globe. Hundreds of demos, concerts, art shows, lessons, parties etc. … and giving back to the local community in so many ways."
In July, SkateLab's staff hovered between six and 10 employees, including the owners. In the Business Journal interview earlier this year, Huber conveyed that his dream was to find a partner committed to helping him expand the Skateboarding Hall of Fame Museum into a destination independent of SkateLab.