Preview: Olympic Competitions Coming to Valley in 2028
Friday, November 9, 2018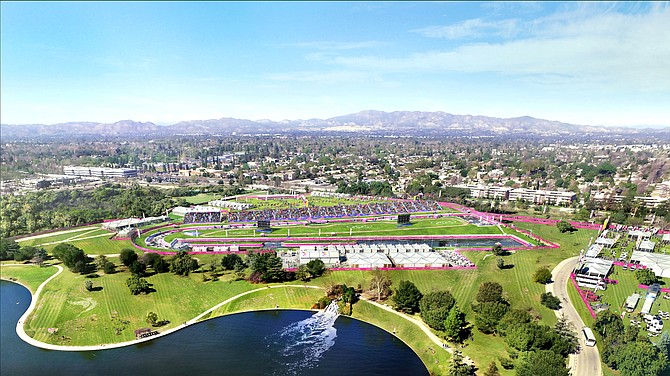 With the Olympic Games coming to Los Angeles in 2028, the San Fernando Valley figures to play a key role in the world's premiere athletic event.
Last year, LA 2028, the city's Olympic organizing committee, released renderings of a sports pavilion in the Sepulveda Basin Recreation Area that is set to host shooting, equestrian riding, kayaking and canoeing. City officials and business leaders expect the events at the facility, called the Valley Sports Park, to bring an economic boost to the Valley.
"We have a really ambitious program to transform the Sepulveda Basin Area into the premier urban sports park in America," said Los Angeles Mayor Eric Garcetti in a speech at the Valley Industry and Commerce Association's Business Forecast Conference on Oct. 26. "We can do amazing things here, and we are going to have the Olympics invest millions of dollars in the San Fernando Valley."
Read the full story in the November 12 issue of the San Fernando Valley Business Journal.