BYD Delivers First Electric Truck to Goodwill
Wednesday, May 2, 2018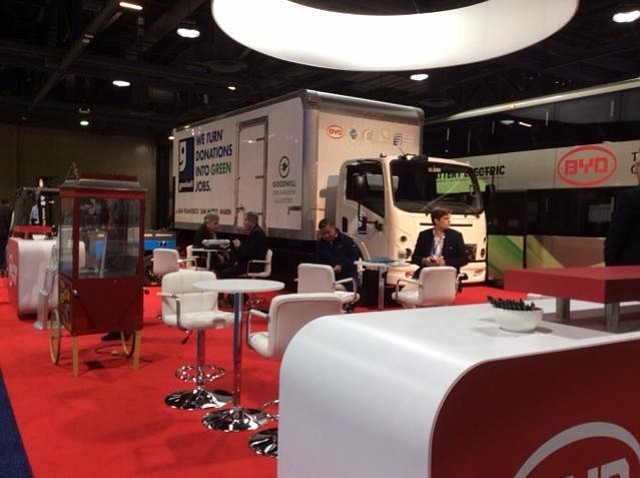 BYD Motors Inc. unveiled the first of 11 delivery trucks it is building for San Francisco Goodwill, a nonprofit chain of thrift stores. The unveiling took place at the Advanced Clean Transportation Expo in Long Beach on Tuesday.
BYD, the U.S. subsidiary of Chinese electric vehicle and battery maker BYD Motors Ltd, makes the trucks at its Lancaster production facility that employs more than 700 workers.
The zero-emissions electric truck will be used by SFGoodwill to collect and transport donated goods in San Francisco, San Mateo and Marin counties.
"We are eager to deliver the first electric delivery truck for SFGoodwill, an organization that creates thousands of jobs," Stella Li, president of BYD Motors, said in a statement. "Our reliable zero-emissions technology will be a great addition to their operations."
The new BYD T7 truck is battery-powered and measures more than 20 feet long. It has an estimated range of 124 miles.