Apartment Portfolio in Valley Sells for Nearly $23 Million
Friday, March 16, 2018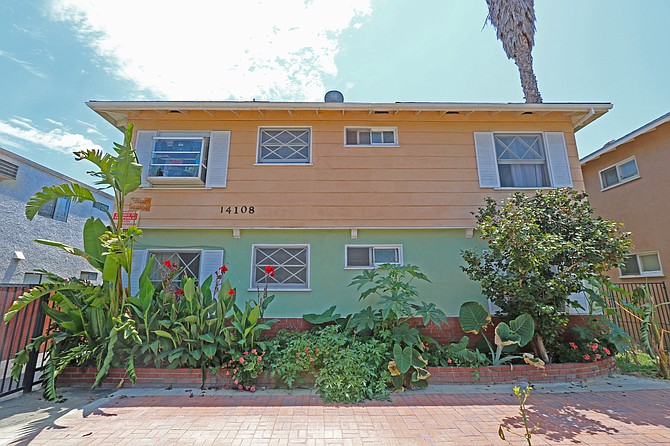 Universe Holdings in Century City has paid $22.7 million for a San Fernando Valley multifamily portfolio with a total of 123 units.
David Leibowitz, partner at Encino-based Investment Real Estate Associates, represented both the seller and the buyer.
The deal on the nine-property San Fernando Valley portfolio closed in early March. According to IREA, none of the properties had been on the market for nearly a half-century.
Six of the portfolio's units are located in Van Nuys, plus two on Panorama City and one in North Hollywood. The Van Nuys properties include: nine units at 6935 Woodman Ave.; 15 units at 6461 Kester Ave.; 10 units at 5840 Hazeltine Ave.; 12 units between the buildings at 14129 and 14133 Gilmore St.; and six units at 14108 Gilmore St.
The Panorama City properties include 18 units at 8924 Van Nuys Blvd. and 37 units at 8132 Langdon Ave. The North Hollywood property has 16 units at 6502 Vineland Ave.
Universe plans to invest $3.3 million in property enhancements.
"The buyer plans to implement an extensive renovation process that includes not only the exteriors, but also the interiors of the units as they turnover to capture the more-than-40 percent potential upside in the rents," Liebowitz said in a statement.
"This was a complex series of transactions that Universe closed simultaneously," Henry Manoucheri, chairman of Universe Holdings said in a statement. "The portfolio was assembled over the past 55 years by a single owner, and was sold with no debt encumbrance and average rents of only $1100 per month. We know these rents are significantly below market averages, and as we commence with property improvements expect to see them rise over time."