Disney Offers $15 Minimum Wage to Park Workers
Friday, June 1, 2018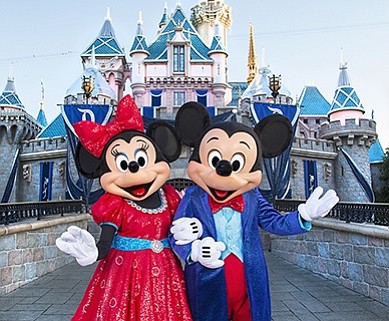 Walt Disney Co. has proposed to pay some of its unionized employees a minimum wage of $15 an hour by 2020 at the Disneyland Resort.
The 36 percent increase over the three-year span of a contract offered to the Disneyland workers represented by the Master Services Council represents a significant increase at the Anaheim theme park.
The Master Services Council is a group of four unions for more than 9,500 employees at Disneyland Park, Disney California Adventure Park and Downtown Disney.
The Burbank entertainment and media giant called the wage increase from $11 currently to a new minimum rate of $13.25 when the contract is ratified to ultimately $15 in 2020, one of the most aggressive in its history.
The move comes at a time when Disney has been under fire for the wages paid to its employees, known as "cast members." The Coalition of Resort Labor Unions, a group of more than 10 unions representing Disneyland workers, will hold a rally on June 2 with former presidential candidate Bernie Sanders to advocate for a living wage.
Disneyland Resort President Josh D'Amaro said in a statement that the company's offer "confirms that working at the Disneyland Resort is not only a good opportunity today, but a pathway to growth opportunities and career advancement tomorrow."