Van Nuys 99 Cents Location Sells for $6.7 Million
Thursday, December 27, 2018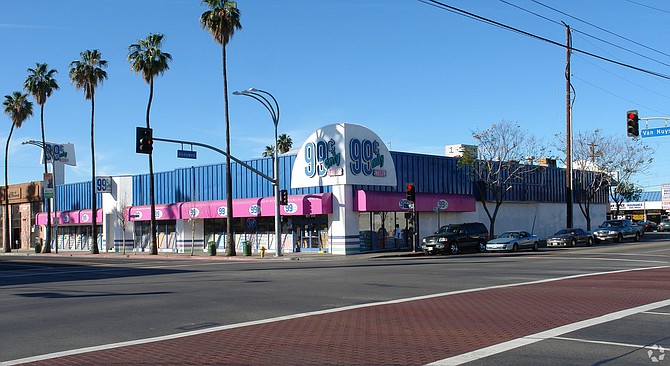 A single-tenant storefront property leased by 99 Cents Only Stores in Van Nuys has sold for $6.7 million, or $489 per square foot, according to CoStar data.
Moniem & Maria B. Shaaban of Santa Monica purchased the property from Arthur S. Morgenstern Trust in the December deal.
The single-story building, located at 6755 Van Nuys Blvd., has 13,755 square feet of retail space. The building opened in 1949.
The transaction represented the most expensive purchase of retail real estate in the San Fernando Valley during December.
Founded in 1982, the Commerce-based 99 Cents Only discount chain has 394 locations and employs 17,000 people, according to 2017 figures. It is currently co-owned by Ares Management and CPP Investment Board.