Blizzard Opens E-Sports Complex in Burbank
Thursday, September 7, 2017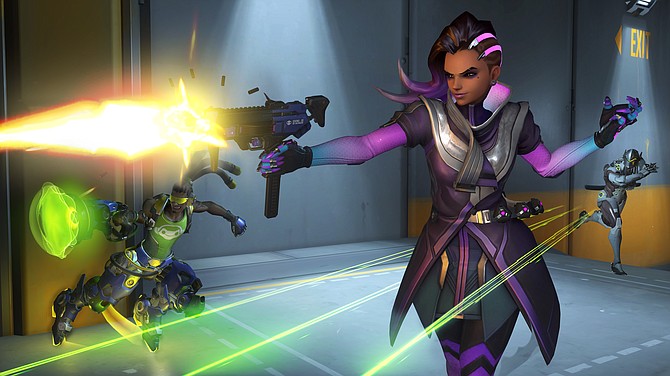 Video game developer Blizzard Entertainment, Inc. has opened a new venue to host live e-sports gaming competitions in Burbank.
The Irvine company, a division of Activision Blizzard, has placed its Blizzard Arena Los Angeles at the Burbank Studios, long-time home to "The Tonight Show." The venue opens in early October with the Overwatch Contenders Season One Playoffs.
Blizzard Chief Executive Mike Morhaime said the gaming industry was at the tipping point for e-sports and the Burbank venue ushers in a new era of competition-based entertainment.
"As we open the doors of Blizzard Arena Los Angeles and welcome fans from around the world, we're honored to bring the best in Blizzard e-sports to the same stage that some of the biggest names in entertainment have called home," Morhaime said in a prepared statement.
The Burbank Studio includes three soundstages, two control rooms, practice facilities and a Blizzard retail store that rotates stock for event attendees based on the competitions taking place at the time. One stage will have seating for up to 450 people, with the other two being used for production purposes.