EMPLOYERS MAINTAIN IF THEY'RE FLEXIBLE WITH WORKERS, IT MAKES THEM LIABLE UNDER STATE LABOR LAW.
PAGA's Heavy Price
Monday, May 1, 2017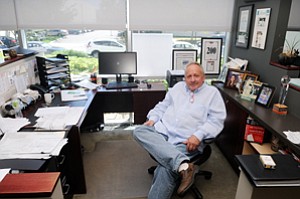 A state labor law passed in 2004 has grown into a financial nightmare for small businesses such as Town & Country Event Rentals.
The Van Nuys company recently settled a potential $29 million lawsuit over missed lunchbreaks...
Are you a current Member? Sign In