AFTER LEADING TWO CHAMBERS AND A BOYS & GIRLS CLUB, SELF-PROCLAIMED 'VALLEY GIRL' JAN SOBEL PLANS TO RETIRE. WHAT'S NEXT?
Heart of the Valley
Monday, October 17, 2016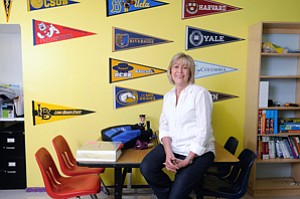 Jan Sobel, chief executive of the Boys & Girls Club of the West Valley, recently announced her plans to retire in December after more than three decades of nonprofit management. The self-proclaimed "Valley girl" was born and raised in Van Nuys; after graduating from Van Nuys High School, she earned a dual degree in political science and sociology from California State University in Northridge and went on to complete the U.S...

Are you a current Member? Sign In