MATTHEW SHEPHERD AT WEBSITE DESIGN FIRM SCORPION IS PLANNING TO MOVE INTO A NEW 100,000-SQUARE-FOOT BUILDING TO ACCOMMODATE FAST GROWTH.
Bigger Footprint
Friday, November 11, 2016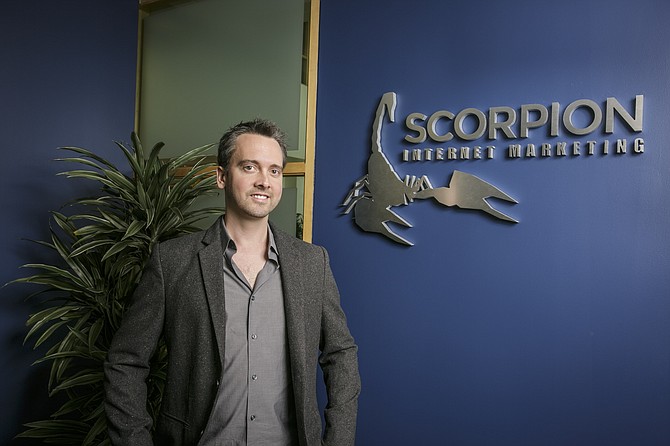 With digital online marketing eating away at traditional print forms of advertising, it is no wonder that Scorpion Design finds itself bursting at the seams with employees and work. Matthew Shepherd, 40, is on the front lines watching that growth as chief financial officer at Scorpion, a Santa Clarita internet marketing company that creates websites, online videos and digital advertising and social media campaigns for clients in the legal, health care and home services industries. Scorpion landed in the No...

Are you a current Member? Sign In