FINANCIAL SERVICES FIRM MISSING THE RED CARPET AT FRENCH FILM FESTIVAL.
Cannes-Do Attitude On Tax Credits
Monday, May 13, 2013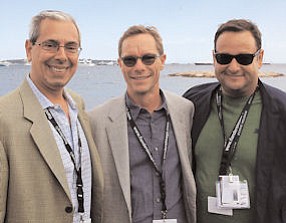 When the Cannes Film Festival opens later this month, festivalgoers will flock to movie screenings, hope for invites to the most glamorous parties and check out the celebrities.
Then there are folks like John Hadity and Joe Chianese at Entertainment Partners Financial Solutions in Burbank...
Are you a current Member? Sign In