BRUINS DOWN TROJANS IN MAGAZINE'S RANKING OF MEDICAL CENTERS.
Nursing USC-UCLA Rivalry
Monday, July 22, 2013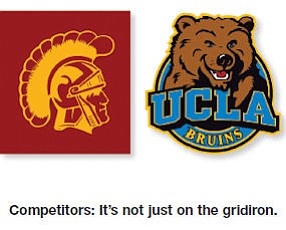 The rivalry between USC and UCLA is often most bitter on the gridiron, where the Trojans and Bruins clash in games that have implications for the national rankings.
Last week, the rivalry was far more academic, but once again national rankings – and L...
Are you a subscriber? Sign In